BEHOLD I AM LEGOLAS


Fear my mighty archery skillz etc: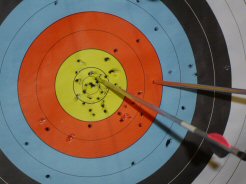 Further to my last post, I should point out that the web integration of Kudos won't JUST be a piracy check. I'm hoping to do allsorts (skillz permitting) but my motivation for making an online component is purely based on piracy prevention.
I have some BAD bruises from todays archery lesson. OUCH.