Flying High Again
"Got a crazy feeling I dont understand
gotta get away from here
Feelin like I shoulda kept my feet on the ground
Waitin for the sun to appear"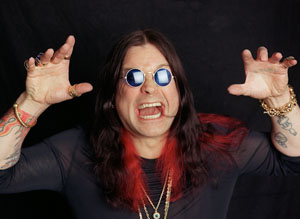 In other news, I've added a new mino-game to Rock Star, and it's excellent . I also just redesigned the startup screen yet again, and it's better now. Lots to do, but theres lots in the game now.
I saw a stage comedy version of 'The Hound of the Baskervilles' last night and its the funniest thing I've seen in ages. Not very heavy metal though. err......
"Where were you in '79 when the dam began to burst
Did you check us out down at the local show
Were you wearing denim, wearing leather
Did you run down to the front
Did you queue for your ticket through the ice and snow"

WTF? was it always snowing in Birmingham in the lates seventies then?