BIGGLES TO THE RESCUE
Ok, I took most of the day off yesterday to fly one of these: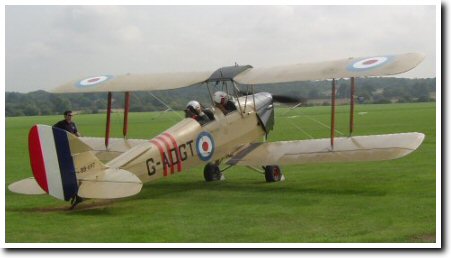 That's me in the front seat. twas great fun, although tiger moths are pretty slow.
Today its back at the coalface working on the new new game for a day, and trying to make some progress there, although I'll probably interrupt the development of it quite regularly in order to update kudos with new stuff.
I got my copy of lego star wars today. like msot people, mine didnt work until I hacked various files, and got various patches and fixes. all because they used Windows Installer.
Can someone explain me what the hell that does that the free, simple, reliable inno setup cannot do? These are games, not new operating systems
So far the Lego game is cool, but a lack of save-anywhere really grates on me, as a hardened PC gamer.