interspersing some work in the garden with some work on my latest game ;)
Here is how government (working title) looks at the moment: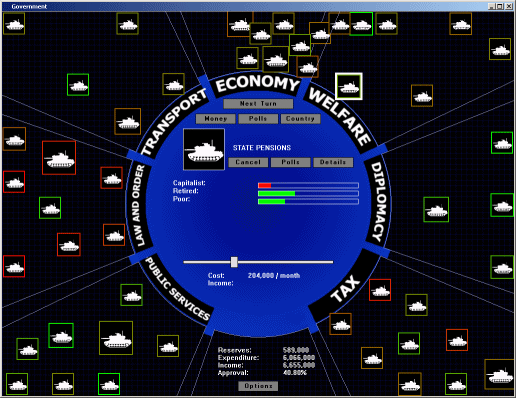 All the icons are currently tanks, which isn't final obviously, although i think I might go with just 2 color icons to keep the screen looking clean and uncluttered. Ive started working on events and also the gui for selecting new policies to implement. Its still a long way from being playable.
In other news, Starship tycoon is going to be shown at E3. This is great news, wish I could be there to see exactly how the game is presented to people. Hopefully there will be some good feedback from this, and some good sales. I might even get some hard cash from those 2 retail publishers next week. I'm already fantasising about what to spend it on.